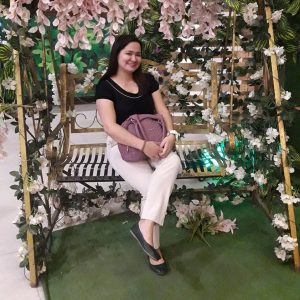 Personal Info:
Name: Pinky Escalada Lutero
Civil Status: Single

Current Position/Designation:
Secretary: Review, Continuing Education and Consultancy Center.
Academic Background:
Primary Level: Jaro Elementary School 1999 – 2005
Secondary Level: Central Philippine University 2005 – 2009
Tertiary Level: Bachelor of Science in Business Administration Major in Business Management
                        Central Philippine University 2011 – 2014
Skills, Abilities:
Computer literacy (Microsoft Word, Microsoft Excel, Microsoft PowerPoint)
Good in oral communication skill and written communication.
Have a sense of responsibilities to finish all task.
Experiences:
Cashier: NGB 314 Inc. September 2015 – July 2017
Finance Clerk: NGB 314 Finance Corporation February 2015 – September 2015